Recommend Book List: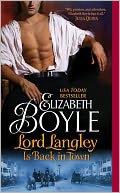 Elizabeth Boyle found that she had three Lady Standon's who became widows and were left out in the cold when their husbands died before inheriting the Hollindrake dukedom.  None of the widows got along so she decided to put them all in the same house and then give each their own love story.  Lord Langley Is Back in Town tells the story of Minerva Hartley, the last Standon Widow.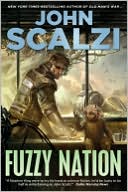 A reboot of the H. Beam Piper's Little Fuzzy. John Scalzi retells the beloved Piper tale of big business versus a newly discovered, potentially sapient animal.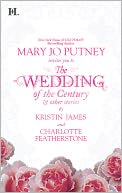 Mary Jo Putney, Kristin James, Charlotte Featherstone,Mass Market Paperback, English-language edition,Pub by Harlequin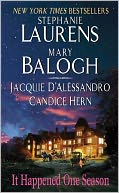 We asked our readers what story they would most like to see from four bestselling authors. They responded . . . A handsome hero returns from war, battle-scarred and world- …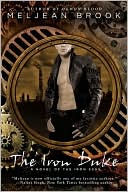 First in an all-new series where seductive danger and steampunk adventure abound in the gritty world of the Iron Seas. After the Iron Duke freed England from Horde control, he instantly became a national hero. Now Rhys Trahaearn has built a merchant empire on the power-and fear-of his name. And when a dead body is dropped from an airship onto his doorstep, bringing Detective Inspector Mina Wentworth into his dangerous world, he intends to make her his next possession. But when Mina uncovers the victim's identity, she stumbles upon a conspiracy that threatens the lives of everyone in England. To save them, Mina and Rhys must race across zombie-infested wastelands and treacherous oceans-and Mina discovers the danger is not only to her countrymen, as she finds herself tempted to give up everything to the Iron Duke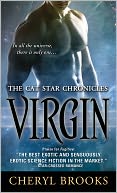 Zetithians have a feline gene that gives the males remarkable sexual prowess. Refugee Dax is no exception-but as a virgin, he has no idea how to use it. His fumbling attempts at romance fail to tempt the beautiful Ava, but he is determined to learn the art of love. Let the seduction begin…Praise for Fugitive:"This is a series that just gets better and better… It's sexy space travel at its finest." -Night Owl Romance"A wonderful read full of excitement and action." -Romance at Heart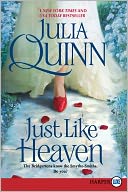 Just Like Heaven is also full of humor.  I challenge anyone to read the scene where someone's mother is pecked to death by pigeons and not laugh so hard they hurt.  Just Like Heaven is a great start to a new series.  I like to guess who will be featured next.  I wonder if it will be the governess that Marcus thinks he has seen before?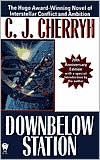 A legend among sci-fi readers, CJ Cherryh's Union-Alliance novels, while separate and complete in themselves, are part of a much larger tapestry-a future history spanning 5000 years of human civilization. Downbelow Station is the book that won Cherryh a Hugo Award for Best Novel in 1982. A blockbuster space opera of the rebellion between Earth and its far-flung colonies, it is a classic science fiction masterwork.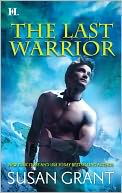 The Last Warrior is a fast paced, action filled adventure where the romance does not overpower but is part of the story. The characters are well drawn and several of the secondary characters could be the main characters in future books.  Susan has crafted a world filled with possibilities and I look forward to see future books in this setting.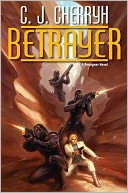 The twelfth book in Hugo Award winner CJ Cherryh's epic Foreigner series. The civil war among the alien atevi has ended. Tabini-aiji, powerful ruler of the Western Association, along with Cajeiri his son and heir, and his human paidhi, Bren Cameron, have returned to the Bujavid, their seat of power. But factions that remain loyal to the opposition are still present, and the danger these rebels pose is far from over.